Volunteers & Brokered Workers
Volunteer & Brokered Worker Opportunities
Adult Day Service
Our volunteers are involved in a wide range of activities. For instance light kitchen duties, visiting with clients, helping out with the various activities, and sharing your talents and interests. As a volunteer, you can decide whether you would prefer to help in the mornings or afternoons and how often you are able to help out.
Diner's Clubs  
Monthly luncheons are held in many communities throughout Leeds & Grenville. Clients and volunteers get to enjoy a nutritious meal, social interaction and guest speakers or entertainment. Use your talents to assist individuals who otherwise don't have an opportunity to enjoy a meal in the company of others.  Depending on the Diners' Club location, volunteer opportunities include:  transporting clients to and from the venue (for those in need), event set up, shopping, food preparation, serving, and clean-up.
Did you know?
Last fiscal year (2018/19), 564 Volunteers contributed 42,306 hours of their time helping Senior Support Services (CPHC) serve our clients. As a result we have 23 full-time employees.
THANK YOU. We could not have done this without you
Footcare Clinics
Footcare Clinics are being held in various locations using a planned schedule. As a Volunteer, you will assist with phone calls to clients to confirm their appointments; additionally volunteers provide foot care reception duties, for example (booking appointments, collecting fees, visiting with clients).
Lifeline
Our volunteers install and service Lifeline equipment. There is also a component of teaching involved. Training and ongoing support are provided. If you have a driver's license and would enjoy help the subscriber learn how to use the equipment, then this may be the volunteer opportunity for you!
Meals on Wheels
Senior Support Services (CPHC) has both hot and frozen meals available for clients. Hot meals are delivered from Monday-Friday (except on holidays). Frozen meals are delivered once per week on a set day and time. As a volunteer, you choose how often you are able to be on the schedule to help deliver meals (weekly, bi-weekly, monthly, or as a backup).
Office Support
If you have clerical experience you can help Senior Support Services (CPHC) staff with different office tasks. An efficient, organized office improves the whole organization. As a result this contributes to the provision of optimal care to the people we serve. A schedule is mutually agreed upon, according to the time you have available and the needs in the office.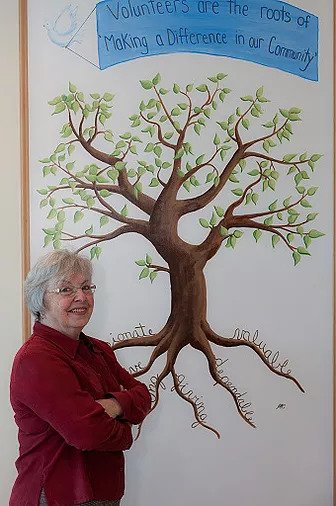 Seniors' Fitness Instructor
This exercise program is designed to assist older adults and those with physical challenges in maintaining their independence. In the long run this program is geared to personal functional ability. Volunteer instructors are needed to conduct these classes. Our volunteers receive training and ongoing guidance/support. Generally it requires a commitment to one or two one-hour classes per week. Classes are held throughout Lanark, Leeds & Grenville.
Special Events
As a volunteer, you would assist with events such as display booths, special celebration events, and community events (parades, campaigns). For example typical tasks may include: Helping organize, phoning, set-up, serving/clean up, decorating, collecting fees, and acting as a Senior Support Services (CPHC) Ambassador.
Transportation
We are in need of drivers throughout Leeds & Grenville. Our local drives chiefly consist of a commitment of approximately one hour. Senior Support Services (CPHC) also handles long-distance transportation (ex. to Ottawa and Kingston). As a volunteer driver, you can choose how many drives per month you would like to do. Also which days of the week you are available, and whether you would prefer local or long-distance drives. Senior Support Services (CPHC) does reimburse for mileage.
Our Volunteer Needs = Your Opportunity
Still have questions? 

Contact:
613-342-3693 or 1-800-465-7646 x 2008 or sdodgson@cphcare.ca