This program is designed to help seniors to:
Stay Active
Increase Energy
Improve Balance
Maintain a Healthy Heart
Remain Independent and On Your Feel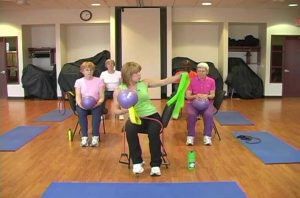 Class Instructors are certified through the Canadian Centre for Activity and Aging. Senior Support Services (CPHC) offers: regular exercise, gentle fit exercise, stroke survivor exercise; these classes are geared to personal functional ability.
Date/Time:
Classes are scheduled are regular times and locations throughout Lanark, Leeds & Grenville. All classes are 1-hour and run once weekly at minimum.
Cost:
FREE
Our Fall Prevention Exercise and Education Program helps individuals:
Improve Strength & Balance
Learn the risk of falls and tips to prevent falls
Stay on their feet and be Fall Smart
When/Where:
Classes are offered throughout Lanark, Leeds & Grenville and run once twice weekly for a 12-week session. Most classes break for the summer months and resume in September each year.
Cost:
FREE